Here Is Your Reward...
Good Morning Fit Soldiers.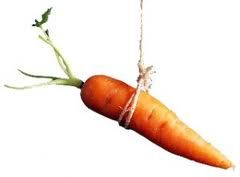 As many of you know, there were four Fit Soldiers who just completed and rand a personal best full marathon, two finished the half marathon, and three others ran their first ever 10K.
Speaking for myself, my shoes averaged 50 miles per week since the beginning of January, totaling about 850 miles.  Some of those days were cold, rainy, snowing, sleet, the dreaded treadmill, hill workouts, 800's, eating right, MAKING time to recover, aches, and pains.
Needless to say it was a HUGE commitment, and so many times I asked myself what am I doing, why am I doing this, etc.
Then finally May 1st at roughly 9:00 AM rolled around.
After all those miles, hard work struggles, and commitment I received my reward in full!
Some six months earlier a goal was set.  I wanted to run Boston Marathon again.  Problem was I needed to qualify for it.  I needed to run under 3hours and 10minutes.  A 7:14/mile pace.
Long story short the race is over, I qualified and ran a 2:58:26, my best ever.
An amazing accomplishment, not just for me but for every runner out there!  If we trained for 4 months and decided to quit, what good is that.  Yet still I've heard people (not so many FSers) say.  "That was a great workout now I'm going to reward myself with..."  Or I just burnt so many calories now I can afford to have...tonight."
NO.
Not if your goal is weight loss.  These people are rewarding themselves for good job, not JOB DONE.
Let's reverse this mindset and be finishers not talkers.
You only get rewarded for DONE.
I think a lot of this can come from an enormous sense of entitlement we have as a country.  "I deserve X."  "I have the right to..."  Which, yeah you did work hard and the ice cream MIGHT not add extra weight.  BUT, if your serious about your goals it is certainly not going to take anything off.
Give commit to your goals be serious.  Wipe out your entitlement. Fight for what you want.
Only reward yourself when you are DONE with your goals.
David Mura
Fit Soldiers Fitness Revolution
2100 East 112th Avenue #2
Northglenn, CO 80233
720-382-5240