Fit Soldiers Finest : Diane Applehans
Welcome Diane to the Fit Soldiers Finest!
Her attitude is what gets her here. I don't think Diane ever has a bad day.
From her passion of cycling to just being active with skiing, snowshoeing, etc. she is like the energizer bunny.  We can't forget the healthy treats she shares with her workout crew.
She lives a active and healthy lifestyle and loves her wine while she tells you about all her adventures.
Diane Amazing job bringing it every time!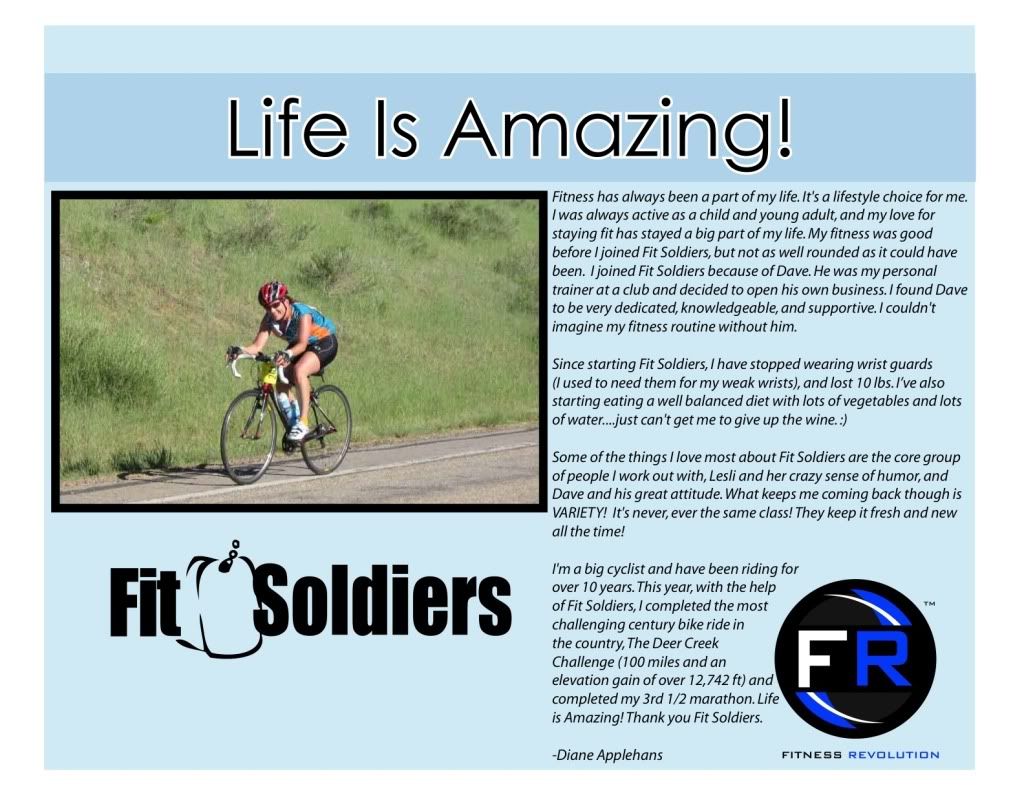 Committed to Your Results,
David Mura
Fit Soldiers Fitness Revolution
2100 East 112th Avenue #2
Northglenn, CO 80233
720-382-5240
This e-mail address is being protected from spambots. You need JavaScript enabled to view it