Fit Soldier Finest : Joe Guilliaume
Meet Joe G!
Joe is a prime definition of hard work.  He has come with vengeance from where he was to where he now ...getting better one step at a time.
He knows his weaknesses, food, particularly junk food.  So he doesn't keep them in the house.
Joe knows what he want's and with his competitive nature he will get there!
Amazing job so far Joe!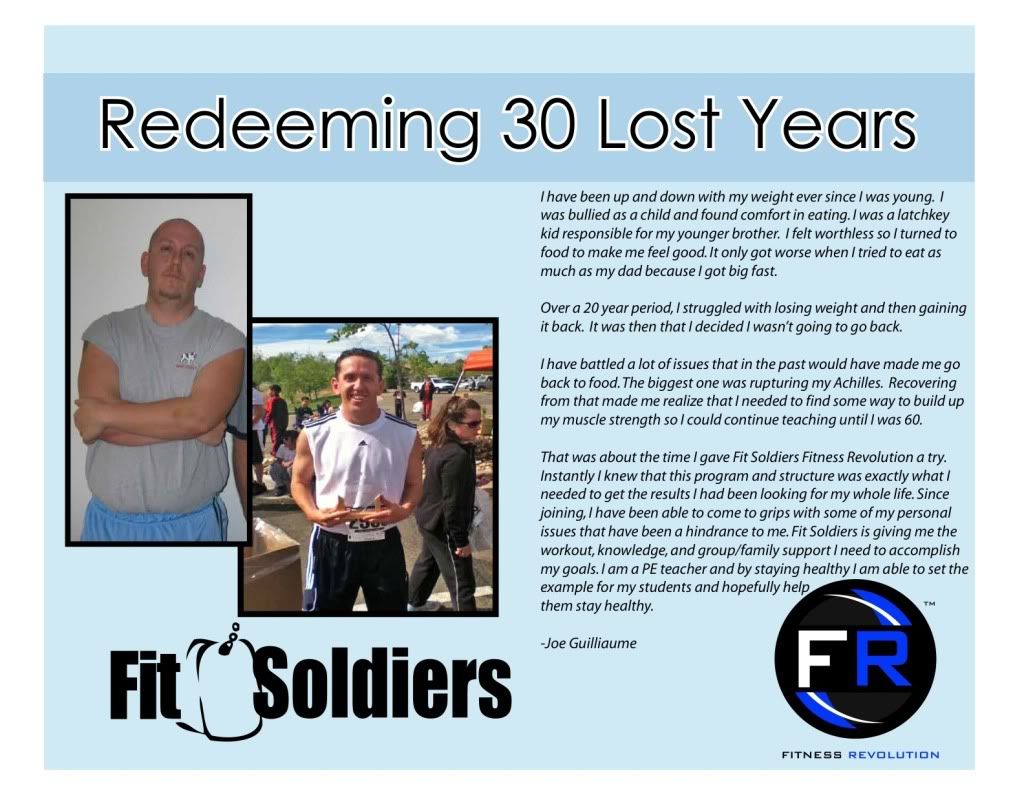 Committed to your results,
David Mura
Fit Soldiers Fitness Revolution
2100 East 112th Avenue #2
Northglenn, CO 80233
720-382-5240
www.fitsoldiers.com
This e-mail address is being protected from spambots. You need JavaScript enabled to view it